Sov i en seng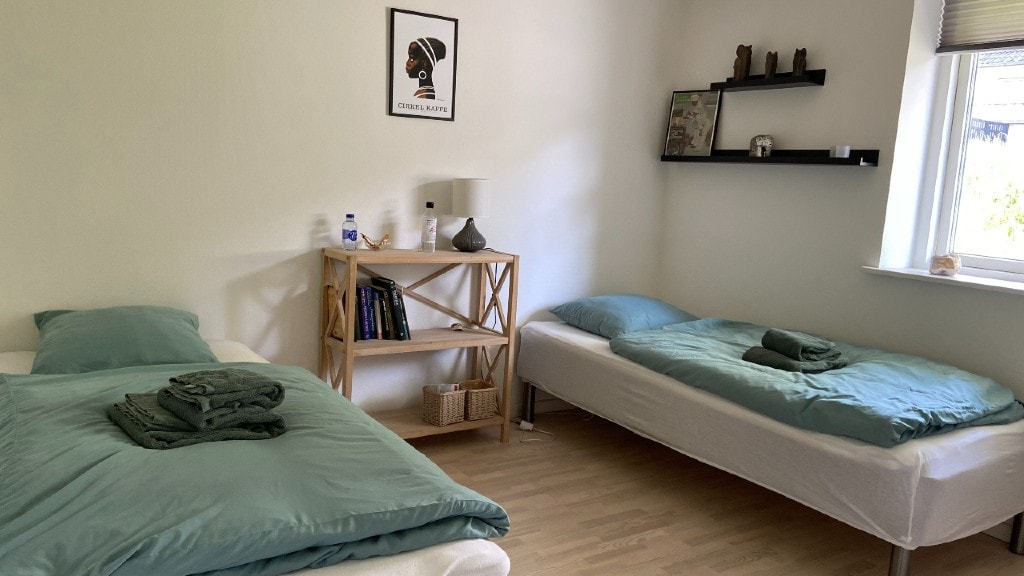 At Sønderhav, close to the Gendarme Path and the Fjord, is a room with 2 single beds and private bathroom. The room has a beautiful view over Flensborg Fjord and the surrounding forest, close to the Danish/German border.
It is possible to get an extra bed.
Breakfast is included in the price.
The price is 675,00 Dkr for 2 people and 450,00 Dkr for 1 person. You can bring your dog with you for 120,00 Dkr. And an extra bed is 150,00 Dkr.
You can book the room via text message to the number listed above.
If you need a bit of pampering after a long hike on the Gendarme Path, the host offers reflexology.